All GROHE Tools at a glance
GROHE RED® KONFIGURĒTĀJS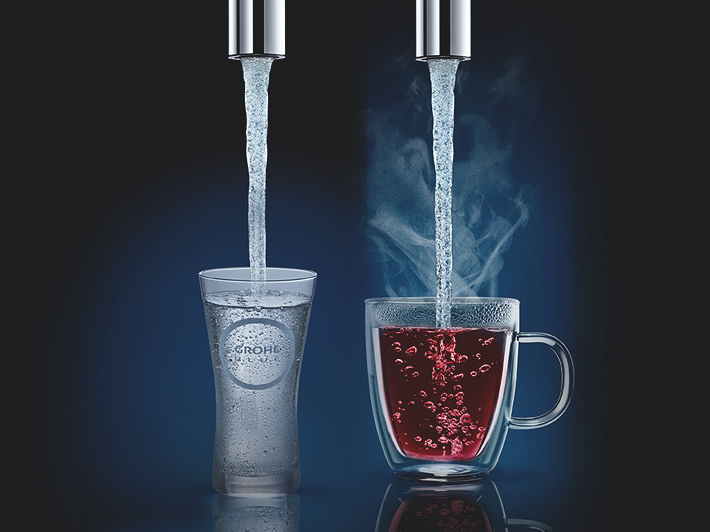 Izvēlieties sev piemērotāko GROHE Red sistēmu ar dažu vienkāršu soļu palīdzību.
Lai uzvārītu ūdeni agrāk Jums bija nepieciešama tējkanna vai katliņš, bet tagad vārošs ūdens nāk tieši no maisītāja. Inovatīvais GROHE Red ūdens sildītājs uztur trīs vai sešus liturs verdoša ūdens (atkarībā no sildītāja versijas) gatavus lietošanai jebkurā laikā.
GROHE Blue® Configurator
Configure your GROHE Blue® water system in a few simple steps.
Every day, we all benefit from and enjoy the luxury of drinking water straight from the faucet. Most of us are happy using it for cooking and making cups of tea and coffee, but when it comes to drinking a glass of water, we are often put off by the taste and reach for a bottle of mineral water. Hardly convenient and not exactly sustainable either. Invest in a GROHE Blue® water system and you'll have instant access to a constant supply of freshly-filtered, great-tasting water.
GROHE Blue Configurator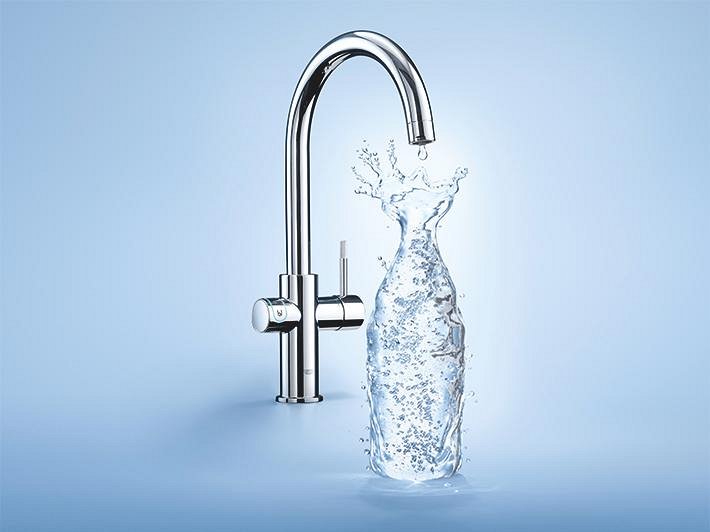 GROHE Blue® Calculator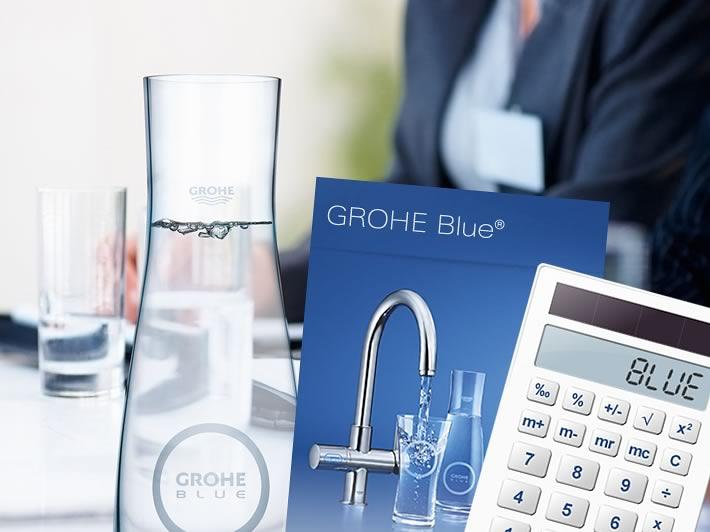 Taupiet naudu ar GROHE Blue®
GROHE Blue® garšo lieliski un maksā tikai vienu piektdaļu no tā, ko Jūs tērējat par kavlitatīvu dzeramo ūdeni. Tas ļaus Jums ietaupīt un novērst milzīgu daudzumu plastmasas atkritumu!
Aprēķiniet cik daudz naudas jūs varat ietaupīt ar GROHE Blue ®!
GROHE Blue® Calculator